Aurora is central to the Cleveland/Akron metropolitan region and is the prime location to build or expand your business. The city's largest employers include McMaster-Carr Supply Company, Technical Consumer Products (headquarters), Rotek (headquarters) and PartsSource, (headquarters).
Aurora welcomes business diversity. Aurora's highly educated workforce, moderate cost of living, exceptional quality of life and prime commercial and industrial real estate make it a great place to start or expand your business.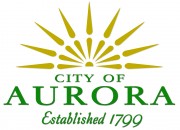 Aurora's commercial and industrial real estate market offers excellent value, with plenty of manufacturing, office, retail and vacant land for relocating or expanding business. Aurora has easy access to major interstates and a modern international airport.
Aurora is within driving distance of 24 colleges and universities - the second largest concentration of educational resources in the United States - leading the world in bioscience, polymer, liquid crystal, computer and industrial research and technology.
Aurora boasts a strong business community, top rated schools, fabulous parks and recreational opportunities. Whether you are here for the day or a lifetime - world class shopping, a magnificent Ohio winery, championship golf, outdoor activities, relaxing spas and exquisite cuisine are just a few of the options you have right here in Aurora!
Helpful Links:
Information on building permits, City departments and City ordinances, CLICK HERE
Business development opportunities and information, CLICK HERE
Frequently asked questions, CLICK HERE

Key Business Contacts
Mayor Ann Womer Benjamin
City of Aurora
330.995.9126
mayor@auroraoh.com
Denise Januska
City of Aurora Planning, Zoning & Building Director
330.562.9564
januskad@auroraoh.com
OPEN
Director of Economic & Entrepreneurial Development
Karen Bosley
Aurora Chamber of Commerce, Executive Director
330.562.3355
director@allaboutaurora.com
City of Aurora Demographics
Population: 15,548
Male - 48.2%
Female - 51/8%
Median age - 40.8 years  Average family size: 3.02 persons
Median family income: $78,876
Percentage of families earning over $200,000: 8.9%
Percentage of families with children under 18 years old: 35.2%
Percentage of residents with a high-school diploma: 93.2%
Percentage with a college degree; 41.3%
Total housing units: 5,361
Median home value: $239,000
Average monthly mortgage payment: $1,490
Average monthly apartment rent: $1,027