The Aurora City School District is one of the premier school districts in the State of Ohio. The Ohio Department of Education has ranked the Aurora school districts in academic performance. The district earned Ohio Department of Education's highest ranking "Excellent with Distinction" and have maintained this distinction for the past 10 years. The district earned an Overall Grade of A on the State of Ohio 17-18 District Report Card. Three schools (Aurora High School, Harmon Middle School and Leighton Elementary School) named National Blue Ribbon Schools.  CLICK HERE for the district's report.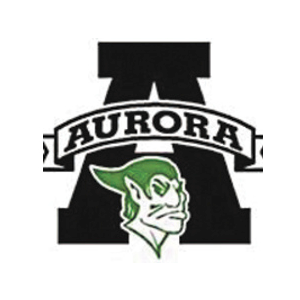 Aurora High School is a Gold Medalist for College Readiness 2018 Best High Schools by U.S.News and World Report, #3 in NEO, #13 in Ohio and #370 in the nation. This puts our district in the top 2% of districts in the State and the Nation.
Statistics:
Five Buildings: high school, middle school, and two elementary schools in a campus setting, with one elementary school (grades 1-2) off campus.
Area of District:
All of Aurora and a portion of Reminderville
WE BELIEVE . . .
Kids come first.
Everyone can reach their potential.
Everyone can learn.
Everyone has dignity and worth.
Everyone learns in different ways and at different rates.
Education is life long.
Self-confidence is a key to success.
Adaptability to change is essential for improvement.
The home, the community, the student and the school share the responsibility for learning.
Effective communication is essential to success.
Public education serves everyone. Education is fundamental to a democratic society.

Aurora Chamber of Commerce Scholarship Program
Provide scholarship and sponsorship to the youth of Aurora in order to promote higher education.  The Awards Committee also accepts applications in order to determine The Person of the Year and Business of the Year.
If interested in applying for a Aurora Chamber of Commerce Scholarship contact the Aurora High School Guidance department for an application and information: 330.954.2363 or 330.954.2379.
If you are a business and individual who would like more information on how you can help support the scholarship fund please contact the Aurora Chamber of Commerce: 330.562.3355.

Aurora Schools Foundation
Supporting Aurora Students – Now...and in the Future
The mission of the Aurora Schools Foundation is to promote excellence in the youth of Aurora by supporting and enhancing the educational programs of the Aurora City Schools.